Introduction to SEO & Practical Link Building
Start date
03.10.2020.
Video-conferencing platform
6 Modules. Every Saturday
from 10 AM to 2 PM
Course price 420€ or 49.000din
About the
Course
The focus of this course is to provide valuable theoretical and practical SEO knowledge that you will be able to use as a foundation upon which you can build additional digital marketing skills. Due to government recommendations and advice on how to help prevent further transmission of Coronavirus, you can currently attend this course online only and participate regardless of your location. Note that we intend to teach the course via a video-conferencing service and thus maintain its interactive nature.
Understand search engine guidelines
Recognize and build quality links
Discover good link opportunities
Set up Google Analytics
Use Google Search Console
Use Google Operators for advanced search
Write an outreach email
Build relationships with bloggers
Define and follow the KPIs you set
At the end of the course, the students will take the final test which will assess the knowledge they acquired through the course. Course attendees who successfully complete the test will receive a certificate of completion. What is more, candidates who pass the course with distinction and express interest in further collaboration might become a part of the Four Dots team.
Important note: All course and study materials are in English, which is why candidates must possess basic knowledge of the language.
Why four dots academy?
For years, we have been on the pulse of digital marketing, making note of every change and helping our clients adapt to constant updates. And our efforts were fruitful. For each campaign, we employed our theoretical knowledge, practical work, and conclusions we drew from experience.
That is precisely what sets Four Dots apart - the fact that we are in this business right now, dealing with its daily changes and challenges it sets upon us. With us, you get proven tactics and advice we learned from experience.
Our course offers:
A chance to learn SEO and link building hands-on
Practical knowledge on a specific SEO subject
A certificate provided by an industry expert
High return on investment for a fair price
Our lecturers:
Possess real-world knowledge
Use their skills and expertise on a day-to-day basis
Have years of SEO experience
Provide the much needed support and answers.
Who is this course for
An Introduction to SEO & Practical Link Building is for individuals who have already had the chance to familiarize themselves with the basics of SEO and link building. It is beneficial for:
Companies and agencies who want to invest in their marketing team's further education and skill development.
Freelance marketers who possess knowledge of digital marketing but want to strengthen their link building skills.
Entrepreneurs, SMB owners, bloggers and individuals who want to manage their website on their own.
Course price
Interested candidates may apply for the course by paying in two equal monthly instalments.
Course price: 49,000 din (420€)
Students' Impressions
Take a minute of your time to see what our students have to say about the course and hear first-hand how much practical knowledge you can gain.
Lessons &
lecturers
The course will be taught by experienced lecturers who have years of experience working in the industry and their respective fields.
Radomir Basta
CEO of Four Dots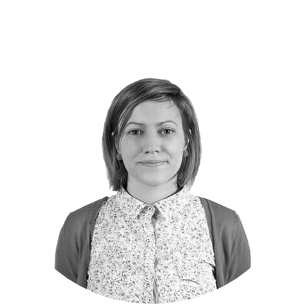 Tamara Badža
Head of Link Building Department at Four Dots
Marina Ćurčić
Senior Link Builder at Four Dots
Miloš Kostadinović
Technical SEO Specialist at Four Dots
Jasna Stanić
Senior Link Builder at Four Dots
Start date
03.10.2020.
Video-conferencing platform
6 Modules. Every Saturday
from 10 AM to 2 PM
Course price 420€ or 49.000din