Advanced Approach to Content Marketing
TBA
TBA
4 Modules. Every Saturday
from 10 AM to 2 PM
Course price 340€ or 40.000din
Applications for this course are currently closed.
Please click on APPLY NOW to express your interest in future admissions.
APPLY
About the
Course
In this course, you will gain valuable theoretical and practical knowledge of content marketing, learn about the phases of building a content strategy, techniques you can employ and the best tools to use in the process.
After each module, you will be required to complete weekly assignments and practice the skills you gained in the previous lesson.
Note that due to government recommendations and advice on how to help prevent further transmission of Coronavirus, you can currently attend this course online only and participate regardless of your location. Note that we teach the course via a video-conferencing service and thus maintain its interactive nature.
Learn content marketing basics
Learn about different content types
Familiarize with ranking factors
Define your target reader/customer
Research and brainstorm blog topics
Create an editorial calendar
Learn about content promotion strategies
Get to know Google Analytics environment
Track content performance
Applications for this course are currently closed.
Please click on APPLY NOW to express your interest in future admissions.
APPLY
At the end of the course, the students will take the final test which will assess the knowledge they acquired through the course. Course attendees who successfully complete the test will receive a certificate of completion. What is more, candidates who pass the course with distinction and express interest in further collaboration might become a part of the Four Dots team.
Important note: All course and study materials are in English, which is why candidates must possess basic knowledge of the language.
Who is this course for
The Foundations of a Great Content Strategy is ideal for candidates who wish to expand their digital marketing knowledge, as well as those who have mastered the creative side of content development and would like to see the bigger picture, ie. learn about the processes involved in the creation of a content marketing strategy:
Companies and agencies who want to invest in their marketing team's further education and skill development.
Freelance marketers who possess knowledge of digital marketing but want to strengthen their link building skills.
Entrepreneurs, SMB owners, bloggers and individuals who want to manage their website on their own.
Course price
Interested candidates may apply for the course by paying in two equal monthly instalments.
Course price: 40,000 din (340€)
Students' Impressions
Take a minute of your time to see what our students have to say about the course and hear first-hand how much practical knowledge you can gain.
Applications for this course are currently closed.
Please click on APPLY NOW to express your interest in future admissions.
APPLY

Lessons &
lecturers
The course will be taught by experienced lecturers who have years of experience working in the industry and their respective fields.
Jovana Smoljanović
Content Research & Development Manager
Jovana Smoljanović is an experienced educator who has discovered her passion for content creation. With now more than 3 years of experience in SEO and content creation and development, she knows how to combine the two digital marketing spheres to create different types of content that will rank, engage, and convert - and she's got the skills to teach you how you can do it, too
Sara Međugorac
Head of Content Marketing Department
Sara Međugorac is the Head of Content Marketing department at Four Dots where she has been working for more than 4 years. During that time, she had the opportunity to collaborate with a diverse range of clients from different industries, familiarizing with specific content marketing challenges. She specializes in content research and data analysis, processes which help her build smart content strategies for clients from different markets.
Ana Jovanoski
Content Research & Development Manager
Ana Jovanoski is a copywriter and content researcher and developer at the Four Dots Content Marketing Department, with a background in SEO link building. She works on domestic and international projects involving on-site and off-site content creation and everything in between to provide value to our clients.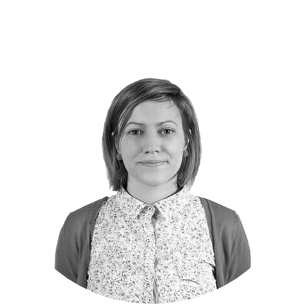 Tamara Badža
Head of Link Building Department at Four Dots
Tamara Badža has been the Head of Link Building department at Four Dots for the past 6 years and has more than 4 years of experience carrying out link building training for new colleagues. One of her main duties involves data analysis and monitoring, and she intends to transfer this knowledge to our course participants.
Agenda
After each module, candidates get weekly assignments to practice what they learned during the lesson and receive constructive feedback on their work.
I Module
An Introduction to Content Marketing
Lecturer: Jovana Smoljanović
Takeaways:
Find out what is content marketing
Learn about ranking factors
Hear about copywriting
II Module
Content Research & Optimization
Lecturer: Sara Međugorac
Takeaways:
Define the target reader/customer
Practice content research steps
Learn how to optimize content
III Module
Content Development
Lecturer: Ana Jovanoski
Takeaways:
Learn about different content types
Brainstorm blog topics
Create an editorial calendar for the blog
IV Module
Performance Tracking & Measurement
Lecturer: Tamara Badža
Takeaways:
Enlist content promotion strategies
Familiarize with Google Analytics
Track content performance
TBA
TBA
4 Modules. Every Saturday
from 10 AM to 2 PM
Course price 340€ or 40.000din
Applications for this course are currently closed.
Please click on APPLY NOW to express your interest in future admissions.
APPLY